It's day 3 travelling and my second day in South Africa. I don't know if I have experienced any cultural shock or differences yet. SA, and Cape Town especially is pretty much the same that any bigger city in the world except with more races and cultures in the same place. You can also really feel like in the UK (cultural heritage); in the way of architecture and service culture.
Arrival
There are not too many taxis or no taxis that you can easily just pick up on arrival at the airport to get to your destination. MyCiTi bus is great if you're heading to the centre, probably costs 50 – 80R. Not an option for me since I wanted to get Observatory directly.
A tip for arriving to Cape Town. I contacted my hostel in Observatory (Observatory Backpackers) and pre-arranged a transfer from the airport for 180R and gave a bit bigger tip 20R for the driver for the good service. It's around 13 euros which is a ok price for 16km.
I have to say that it was the one of the easiest arrivals during my travels since everything went very smoothly.
Getting settled
Had a good lunch/dinner at local restaurant called Mimi, read a local news paper and had a good night sleep for a long time which made me very happy.
As I arrived, I went to see the city centre which is located about 6km from Observatory using a minibus that I took from the Observatory, Main road, costs 7R. It's not the easiest option but the most cheapest and seems that the most of the locals travel this way. Also felt pretty insecure for being an only white person in the minibus nor at the drop point.
What to do?
I'm not too interested to see typical tourist stuff so I'm more satisfied to meet new people, see different areas and exploring the city. This new lifestyle still seems a bit weird because not sure what I'm doing or what should I do but I started my day with a good run around the block.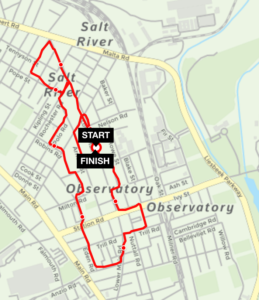 I'm sharing my dorm with a new friend of mine: Simba from Zimbabwe. I'll probably stay in Cape Town till next Monday and start heading to more provinces of SA. What amazes me that I haven't had a single beer in SA yet; probably have one today 🙂