After 5 weeks of travelling around in South Africa, it was time to say goodbye and head down to Namibia; the country of sand, dust and sun. Of course I took the "easiest" ride and traveled by bus from Johannesburg to Windhoek via Upington; 1800 km – about 26 hours in two busses. 😐
People have commented that I haven't shared enough photos in my articles. Check this out…
Southern Drakensberg and Lesotho
I spent my last week in SA exploring Southern Drakensberg, Lesotho and Johannesburg. Southern Drakensberg and Amphi Backpackers where I stayed for three nights, is located near the border of Lesotho. Lesotho is independent country inside SA and its lowest point is 1,400 metres, which is thus the highest in the world. Going to Lesotho felt like taking a time machine hundred years back in time. There are not much or none infrastructure (water, electricity, network etc.); especially the northern province. Roads are in terrible condition, you can drive maximum of 20km/h. I also hiked the trail to the top of Mount-Aux-Sources in Amphitheater (Drakensberg). The view from the top of the mountain is magnificent!
Johannesburg
What about the economic capital of Africa? There is a big contrast between Johannesburg and the rest of South Africa. Johannesburg is more of a shit hole compared to the rest of SA. Safety was my biggest concern before going there, and only staying in Joburg for two days showed me enough. Streets are ugly and full of rubbish, people injecting themselves with heroin and peeing at every corner of the downtown, homeless refugees camping at the parks, and every second person pegging for money.
I wasn't mugged but experienced enough while sitting on the backseat of Uber. We drove on Commissioner street in the middle of the day and I noticed 4 black men surrounding asian tourist and started choking and beating him. They stole all his valuables and left him laying and crying on the ground. There were many people around, and some were just laughing and nobody tried to stop them. My advice is not to play a hero and never walk alone in the downtown if you don't know where to go. Uber is the cheapest and the most convenient way to get around.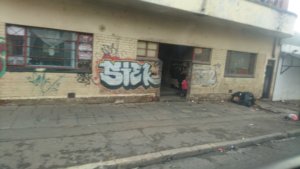 Namibia – Desert lovers paradise
Sand, dust and sun! Prepare yourself for the heat and fill up your water bottle.
It only took a day to meet new people in Windhoek: Teemu (Finland), Benjamin (Germany), Carlos (Bolivia) and Brendan (Canada), and plan a trip to Sossusvlei. We rented a car and head for the adventure. Benjamin wrote a nice article of our trip which is why I'm not going to write duplicate one. Read his article instead http://www.wheredoyougo.de/life-and-death-in-sossusvlei/
Let me share the following pictures in addition:
Braai, Big Daddy, Dune 45 and sunset at Sossusvlei
Katutura – The place where people do not want to live
I met a local artist and designer from Windhoek; his name is Hage. He introduced me to the township of Katutura near Windhoek. We went there for some beers and Kapana (grilled meat.) People I met there were very friendly and hospital. They gave me a new name in Ovambo language; Ohamba what means king, King Arthur or Kuningas Arttu 🙂 – and of course I thanked in Ovambo: Tangi Unene! (Thanks a lot!) Great thing about the Ovambo language is that it's pronounced as it's written, same as Finnish.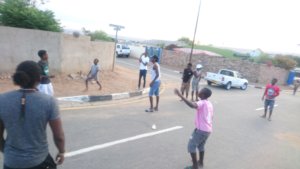 Swakopmund – the middle west coast of Namibia
After Sossusvlei trip; me and Ben decided to take the night train from Windhoek to Swakopmund. The journey costs 152 NAD in first class, which was a good price since we could sleep in the train and also got transported to Swakopmund. You can buy the ticket 20 NAD cheaper if you book the ticket during the daytime. I don't recommend buying a ticket in second class except if you're midget since there's hardly any leg space available. The train is very slow and it takes at least 12 hours. If you're in hurry, take a minibus which takes only from 3 to 4 hours and costs between 100 and 150 NAD. Ask more info from your accommodation.
I got too used to the heat (daytime over 30C and night time over 16C) in inlands of Namibia which is why the weather in Swakopmund was a bit of shock to me. Swakopmund was under heavy fog and the temperature was around 18C and nights were around 10C because of the cold breeze from Atlantic and Antarctic.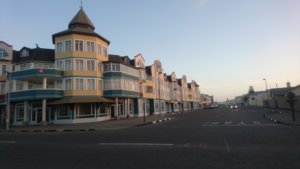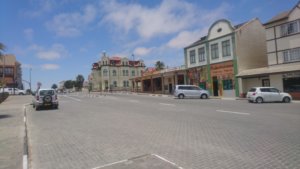 The city itself is unrealistic. It's a german city in Africa, in the middle of the desert and next to the Atlantic ocean. Architecture and culture is very German because of colonial heritage.
Swakopmund is a great place to do some activities (sandboarding, skydiving, quad biking, biking etc.) Although I wouldn't spend too many days there since the city is very quiet, cold and there's not much to do if you don't have enough money to spend on activities. You must try some schnitzel which is available in local restaurants.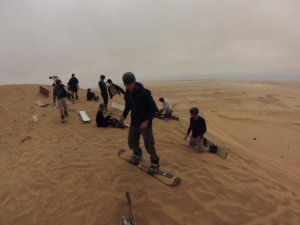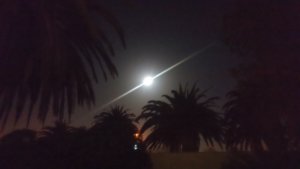 Windhoek
I got back to Windhoek on Monday afternoon and I stay here till Friday. Windhoek is chill place to explore and meet locals. It's also good place to do all your shoppings before heading deeper in Africa.
For my luck there's also Brazil Namibian film festival going on at the local venue called warehouse, where I have spent two nights already watching Namibian and Brazilian art movies.
What happens next?
I'll start to volunteer in community sport and education program in a vulnerable community called Maramba, Livingstone, Zambia aimed empowering the vulnerable young people and their families through sport and education. Next two weeks will be interesting and I'll try to share as much as I can of the whole experience.
I'll need to get to Zanzibar, Tanzania before 19th of December to catch a flight to Mumbai. Hopefully it's not too big challenge since I'll be travelling by buses and trains.