Southeast Asia attracts many backpackers and tourists around the world, especially during a peak season. It was end of January and my biggest concern before flying to Thailand was the amount of other tourists around. Why? During the peak season prices will get higher in general and it would get more difficult to interact with local cultures because many places around live of tourism and peak season means "harvest time".
I traveled from Chennai to Bangkok on the date of my visa in India expired. It was time to change the scenery and continue my journey in Southeast Asia. Thailand and Bangkok were not new destinations for me since I have been travelling there 8 years ago. It was interesting to see how much the country have changed and developed since my last visit. Now I would have more time to explore around in different countries and understand cultures.
Bangkok
I enjoyed my stay in Bangkok and observed the madness around me for few days; ladyboys, prostitutes, massage parlours, neon lights, heavy traffic and futuristic architecture.  It's definitely a city which never sleeps and there is always something for everyone. I love Bangkok with its street foods, parties, music, people and the whole scene. Bangkok is also the main gateway and hub to other Asian countries. Even there are many tourists in Bangkok; it's also the capital of Thailand and many locals live there just like in any metropolis in the world.
Khaosan Road was a horrible backpacker hell 8 years ago, and it was even worse now but there are also many chilled bars and restaurants in the area. Couchsurfing meetings are also organised near there, where it's easy to meet locals and fellow travellers. Khaosan Road is ok place to visit but I would never have my accommodation there.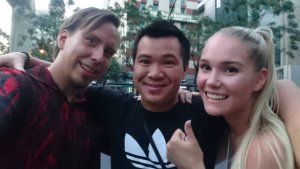 Towards Chiang Mai and Pai
I took the common northern route which takes you from Bangkok to Chiang Mai. Chiang Mai is the biggest city in north and it has thousands of identical street stores selling the same tourist shit including elephant pants, fake watches, Chang beer t-shirts etc… and also hundreds of western restaurants, hard rock cafe, tours and "expensive" beer. It's very difficult to find any local cultures around since the city seems to be overpopulated by tourists.
I stayed there for few days and continued my journey even northern to the town called Pai. Atmosphere was pretty much same as in Chiang Mai except in a smaller scale and the town felt much more relaxed. I met many awesome people there but the reality is that Pai is also a tourist trap. It's a nice place to hangout for few days but I wouldn't stay there longer time since there's not much to do except party and chill.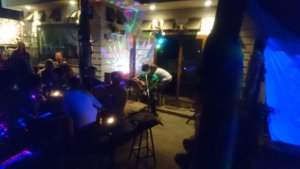 Even further north?
I decided to travel to Pang Mapha to see if there would be any hiking or caving opportunities, Jackpot! Pang Mapha is the northernmost and mountainous district near the border of Myanmar. There were not too many travellers around and the first 7-eleven (kiosk) just opened in the town few months ago. I stayed in a lodge which offered many adventurous trekking and caving activities. The prices were reasonable, you'd pay 25 euros for the whole day of caving including awesome guide and a lunch. Groups are usually small (around 5 people.)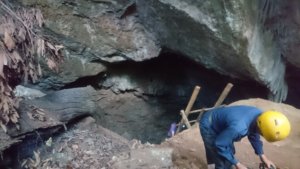 I wouldn't recommend some of these caving trips if you're not too adventurous because many of them requires mental and physical endurance. It may be impossible to access some caves if you suffer from claustrophobia. Few of the caves have much water inside and in some parts there is less than a meter of space. You'll also need to hike several mountains which can be exhausting if you're not use to height differences.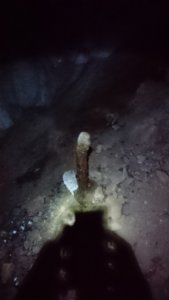 The scenery in Pang Mapha is very beautiful and hiking is the best activity to do around. You can hike around independently but if you want to get the best experience, I recommend supporting local businesses and have a guide.
Journey to Laos
Public transportation in northern Thailand is not that good since there are only minibuses available. They are often fully booked, as they were when I tried to get to Chiang Rai (a city near the border of Laos.)
I first hitchhiked back to Pai and stayed over night. I was pretty sure that I could take a minibus next day to Chiang Mai or directly to Chiang Rai but no luck… all buses were fully booked. It was time to brush my hair, put on a nice shirt and walk next to the road heading to Chiang Mai.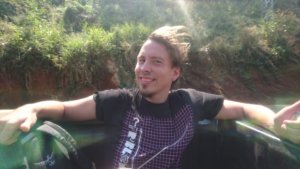 Hitchhiking was quite easy in Thailand. I waited for 15 minutes and a beautiful resort manager named Pat stopped next to me and offered me a ride to Chiang Mai. We had nice conversations on the way and she also offered me snacks (peanuts, oranges, sticky rice etc.) She dropped me directly to the bus station and I was able to book a bus to Chiang Rai. She told me in the end that she picked me up and offered me a ride because I didn't look like a hippy 😀
Border crossing, from Chiang Rai to Huay Xai
The border crossing took more time than I expected. The first bus took around 4 hours from Chiang Rai to the bus stop near Chiang Khong-Huay Xai Friendship Bridge. Second ride was around 5 kms from bus stop to the border crossing point by tuktuk. Third ride was less than kilometer in a bus from Thai border to Lao border, apparently you can't walk the bridge. Fourth ride was from Lao border point to the centre of Huay Xai.
Laos
Huay Xai -> Muang Xai -> Phôngsali -> Akha Oma Village -> Akha Pixor Village -> Boun Neua -> Muang Khua -> Nong Khiaw -> Luang Prabang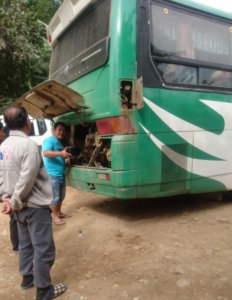 I really enjoyed northern Laos because locals were super friendly and relaxed. There are not too many tourists around and locals hardly speak any English, so it's good to know some basic phrases in Lao language. Before you travel to Laos it's also recommended to understand the history of Laos and shit that they still have to deal with.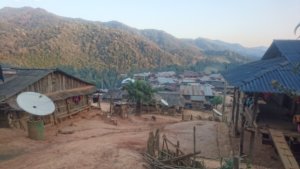 The landscape in Laos is magnificent with its nature, rivers, mountains and jungles. Lao government tourism office provides ecotourism options. You can book a customised hiking trip (from 1 to 5 days) to jungles and Akha villages around with english speaking guide. Prices are reasonable and you can see from a chart where the money actually goes.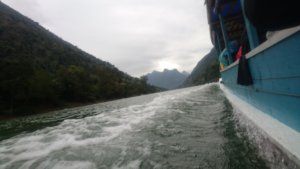 Nong Khiaw and Luang Prabang
Atmosphere changed progressively to something different starting from Nong Khiaw to Luang Prabang. These cities have same kind of touristy setting as in many cities in Thailand. I also noticed that there was a big separation between locals and foreigners. Locals seemed to be very unconcerned or a bit rude to foreigners. I didn't feel comfortable to travel any further south in Laos which is why I changed my plan. I applied for 30 days visa to Vietnam and took a bus from Luang Prabang to Hanoi.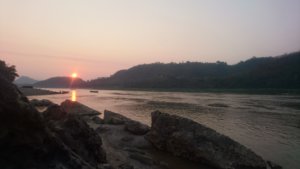 Hanoi rocks!
It was worth to change my plans and lay 31 hours in a bus because Hanoi is freaking amazing city! I stayed first few days near old quarter and moved to homestay a bit further from the centre. I volunteer and teach English here and fly to Saigon on 7th of March. I'm actually thinking of returning to Hanoi after I finished the loop through southern Vietnam, Cambodia to Bangkok.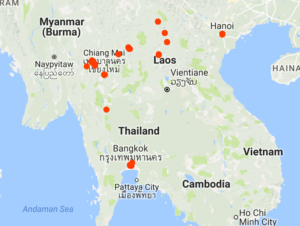 Many travel days behind, and many days ahead
Today it has been total of five months since I left Finland. It's crazy to think: how many places I have been to, how many people I have met, how many new things/activities I have tried, how many languages I have spoken, how many awesome memories I have gained and how fast the time has past by.
The best way to understand yourself and the whole humankind, is by loosing yourself in adventure.