First of all, I have to apologize if you have waited for my latest post. It has been over two years since I posted previously. It has also been 2 years since the end of my TTW journey. After Laos, I traveled through Vietnam, Cambodia, Thailand, Malaysia, Indonesia and Singapore. Am I bored of traveling yet? No, it's still the greatest passion in my life, and I get the overwhelming thrill moving from one place to another while experiencing different cultures.
I started writing this article a long long time ago but didn't finish it since of a sudden change occurred after I made it to Thailand.


Travel for life, travel as a lifestyle
I realized after leaving Laos that traveling is not only about exploring the planet or being on a constant holiday. The idea of digital nomadism seemed to have greater meaning and purpose. It was time to sort out some basic principles in my life, between work and time off.
It all started to make more sense after I got to Vietnam. The main reason why Vietnam also got to be my favorite spot in south-east Asia, is because I met so many nice people while volunteering in a homestay. This was the time when I also realized that I'm continuously saying goodbyes (or till next time) to people who I have just met. It had become almost impossible to have any close real-life relationship with anyone. This also made me understand the true value of family and friends.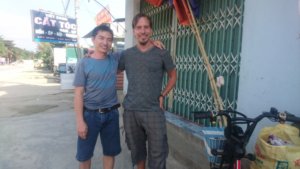 A long road to Hanoi
It was worth to sit 31 hours on a bus to travel to the economic and political capital of Vietnam. I experienced the first few days the crazy vibes of Old Quarter (the old town) which is the famous tourist and party spot in Hanoi. There are many bars and shops in the area and it is a popular hangout spot for tourists and locals. I was almost going to leave Hanoi after a few days there but then I got an answer from a homestay where I applied to volunteer as an English teacher.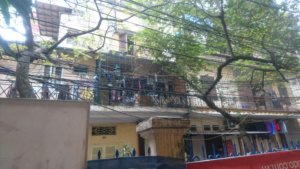 The idea of the homestay is great! Local people and foreign volunteers live under the same roof and share daily routines while learning English and cultures. This gives locals the perfect opportunity to practice their English in an international environment, and volunteers to understand Vietnamese culture.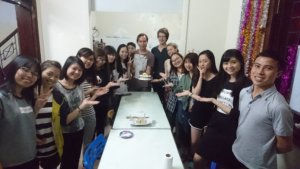 My stay was too short since I only had 2 and a half weeks there. But still, during the time I started to have my daily routines including running and "work". This experience has definitely been one of the greatest highlights of my trip because I was more impressed with Vietnamese social culture rather than sights and activities around me.
A route from Hanoi to Singapore
First leg: from Hanoi to Ho Chi Minh (HCM)
Southern Vietnam loop: HCM – Da Lat – Mui Ne – HCM – My Tho – HCM
Second leg: from HCM to Siem Reap
Cambodian route: Siem Reap – Koh Rong Samloem – Sihanoukville – Kamput – Kep – Koh Tonsay – Battambang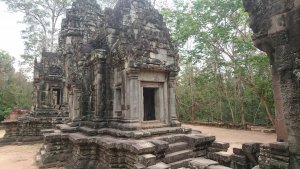 Third leg: from Battambang to Krabi (via Bangkok)
Fourth leg: from Krabi to Penang
Fifth leg: from Penang to Bali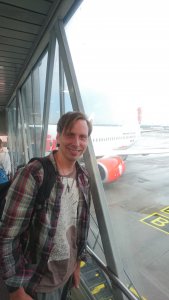 Sixth leg: from Bali to Java – Probolinggo, Bromo, Surabaya, and Yogyakarta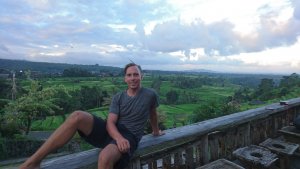 Seventh leg: from Java to Singapore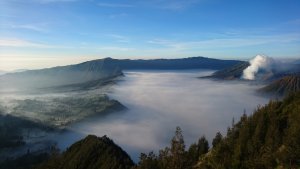 Eighth leg: From Singapore to Helsinki.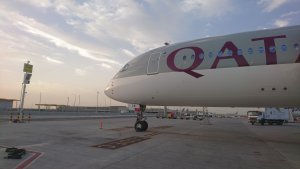 What changed the plan?
I would assume there were thousands of kilometers left on my journey and I was getting ready to travel to South Pacific and finally cross the Pacific Ocean to either Southern, Central or Northern America but I had to make a very difficult decision while I had a short journey break in Krabi.
I left Vietnam after a month and spent another month exploring around Cambodia. Time in Vietnam made me feel happy but it was also reality check. I noticed how much I value truth, friends and family. This was followed by two months of self-exploration/development and accepting who I really am. Life as a vagabond had changed my mindset existing of continuous adventures and temporary settings around me.
A phone call from Singapore
My previous job was being a customer service manager in a Finnish hosting company called Sigmatic. I quit the job because I felt like being stuck with my life and in the situation where I was in a dead end. While working in my previous position, I did cooperation with another Finnish hosting company called UpCloud focusing on cloud computing and which was aiming for conquering the global markets. I really enjoyed the product and previously co-working with the company.
While I was in Thailand, the CEO of UpCloud called me from Singapore and explained in details the current situation. We reached an agreement, and I flew back to Helsinki at the end of May 2017.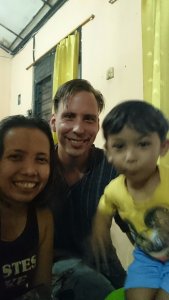 I started as head of support at UpCloud and some months later: UpCloud Support is now available 24/7, all year round!
What now?
I have a rental apartment in Kallio, Helsinki and enjoy the urban living while working and having great people around me.  I often travel for work and for fun but of course not in the same way I did previously. I am comfortable with my life situation and always eager to see and experience the unknown. It's never too late for another adventure.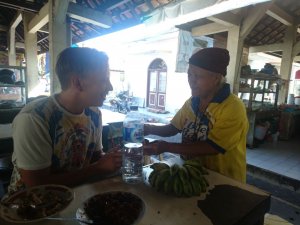 Your decisions can be based on choices made by other people or something you might have read, watched or heard. The life itself is an adventure but what you'll experience is up to you. How much you're willing to experience the unknown and how much of your decisions are based on opinions and reviews made by other people? This makes the difference between comfort and difficulty. You have the power to make the decision yourself but this requires that you use your own brains and find your own thing which might be something that not all other people are already doing or interested in. There's nothing wrong about following different influencers and influences but more you make decisions based on your own thoughts, more you can experience and achieve.
Accept who you are and make your own adventures!